WHAT IS RETRO STYLE DESIGN?
Retro style gives throwback genre which contains the design from decades. Retro design gives the emotion of nostalgia. This trend mainly focus on the 60s,70s,80s, design. it also go by the name of "modern retro".
Emotion play vital role in design it motives the consumers to buy  and  audience to keep on watching,participating  For example - nestle product Diary milk had realease their 90s diary milk chocolate .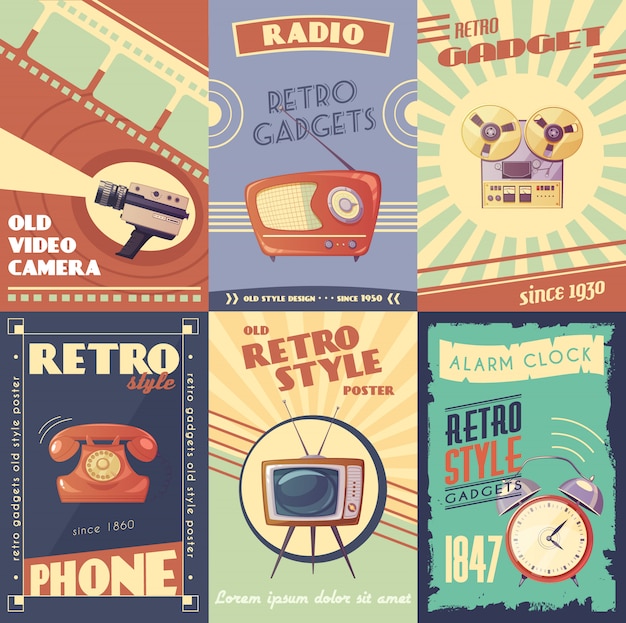 HOW TO GET THE RETRO STYLE VIBE?
 Select your decade of design
At first you have to choose the decade of design that will go through your content and your users to feel the nostaliga through the retro design. It will be very hard and confuse to pick up the decade,  design have to be like 70s or 90s , because 80s design has little bit of 70s design and 20s design  has 90s design.They are some elements that very famous on those days, certain design are more popular in 70s  and less in 80s. Design are inspired from another design. so Research every details of  choosen decade of design.
Find Retro  style textures
The Basic texture of retro style is shine and sheen. it looks very smooth and flat. For each decade of design has different retro textures like  golden scattered , neon lights, doodles. Vintage design gives  the design looks that have been around for while. Your retro design should look more older, that should match the decade.
Choose the Retro Fonts
Typrography is easy to play with.  Find the suitable retro  style font that fit for  your design. Some design that are more are  with straight classic lines based on shapes. Font should give the vintage look to your design.For each decades , they are tons of font that very popular on those era.  they are some free font s to use.